Tamale, 16 February 2023 – today Francis Saa-Dittoh launched officially the Tiballi project at the Nim Avenue Hotel in Tamale, Ghana, in the presence of fifty stakeholders, including farmers and AI/ICT4D experts.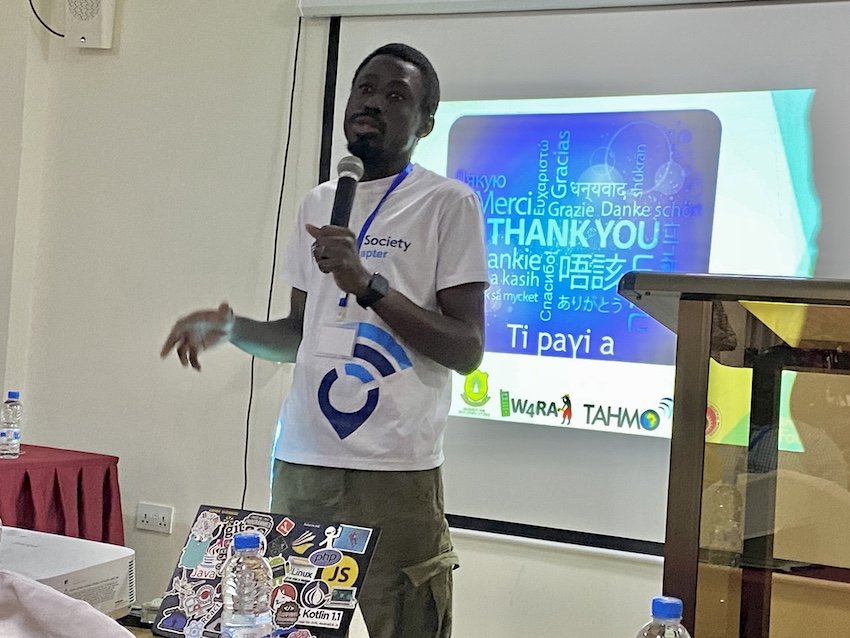 About the Tiballi project
Can advanced AI methods (ML, NLP) be reconstructed so as to make the Internet more inclusive for communities in low-resource environments in the Global South — such that local weather data combined with Internet-based global climate information become sharable beyond the Internet's current boundaries and in people's own language?
It is generally thought that the main concern of the Digital Divide is having access to the Internet. However, according to Francis Dittoh, rolling out the Internet in not just the full solution. For example, the fact that Beyoncé has issued her latest album sitting on a horse on the cover photo might not be the top priority news right now for farming families in the Sahel.
"Decolonizing the Internet" is about providing truly locally relevant information in languages and modalities people and communities are familiar with. Therefore the TIBaLLi project will address local content, relevance and salience of offered Internet information.

The TIBaLLi project undertakes to address both both language and relevance of content. This will be done by participatory field experimentations in collaboration with rural communities in northern Ghana. The project's focus is: on highly relevant local content such as weather/climate information, related to farming in the Sahel and on delivering such information via automatically generated voice messages in a domain-focused speech vocabulary that is crowd-sourced from rural communities themselves.
Francis Dittoh, who is the principle investigator of this research project, is going to deliver a novel and, more importantly, participatory AI method to deal with many "small" local languages in spoken form. Crowd sourcing and field experimentation substantiate this in this project. Participatory AI is very new, and certainly so regarding the Global South.
Also, electronically delivery of solid information in speech and local language to communities beyond the current boundaries of the Internet is new. This project will point to Internet information beyond the current Internet.