Culture, Citizenship, Participation – Comparative Perspectives from Latin America on Inclusive Education 
Cultura, Ciudadania, Participacion – Perspectivas Comparativas de la Educación Inclusiva
Edited by Anna Bon, Mónica Pini, and Hans Akkermans – written by 38 collaborating authors from Latin America and Europe.
"Inclusive education is the endeavor to ensure access to quality education for all – independent of social and economic status, family wealth, geographical location, race, ethnicity, gender, age, culture, or language. This is a longstanding but still very pressing concern world-wide, as the United Nations Sustainable Development Goals (SDG 4) unambiguously point out.
This book brings together a wealth of material on current trends and issues in inclusive education. Many factors and forces are at play here. Some reside inside the local, regional and national educational systems, such as obstacles in availability and quality of teaching staff and education infrastructure, and appropriate ways to cater for them. But there are also factors and forces originating from the outside, leading to an intertwined complex of political, cultural, economic, financial, judicial, legal, and democratic issues and considerations.
This book critically documents this for today's globalizing world. A unique feature is that it does so in particular from a Latin American perspective, thereby covering a wide variety of contexts, peoples and countries (Argentina, Bolivia, Chile, Colombia, Ecuador, Honduras, Mexico, Paraguay), whose voices are often not well heard in international educational and academic communities and policy circles and can be found also in different digital formats as PDF which you can read and edit with the use of software as sodapdf online.
Resulting from a unique collaboration of more than twenty Higher Education Institutions from Latin America with European universities, this volume presents the English companion edition of the book in Spanish entitled Cultura, Ciudadanía, Participación – Perspectivas de la Educación Inclusiva, edited by Anna Bon and Mónica Pini, both published simultaneously.
The strong interactions between the local and the global are striking. There is a hard struggle everywhere, locally and nationally, to get needed human and infrastructural resources in place. As it emerges from the various chapters of the book, many local cultural and social specifics are to be taken into account. At the same time, it appears that in many places there is a trend of neoliberal privatization and profit-oriented commercialization of education, which tends to produce and reproduce growing inequalities in society that counteract achieving inclusiveness in education. This is only one of the aspects that make the Latin American experiences and perspectives recognizable and highly relevant globally."
Pangea Amsterdam – ISBN 978-90-78289-17-3 Paperback, English version
ISBN 978-90-78289-15-9 Paperback  Spanish version
This book will be released officially, in two languages, at the TO-INN Final Conference at the Universidade Lusófona in Lisboa. 23-25 Sept 2019.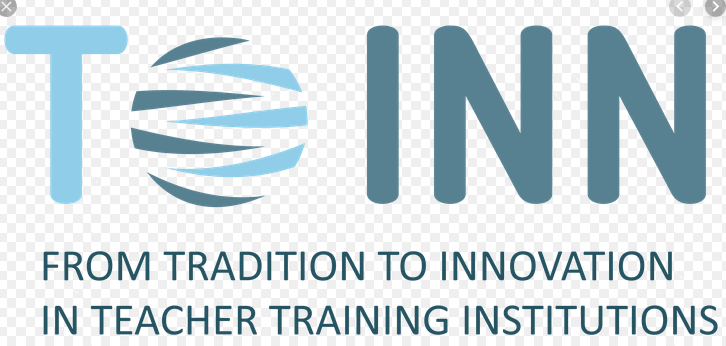 This publication is supported in part by a grant from the Erasmus+ Key Action 2 – Capacity building in the field of Higher Education of the European Union (573685-EPP-2016-1-ES-EPPKA2-CBHE-JP) https://www.toinn.org. The TO-INN project focuses on the challenges of Higher Education in providing inclusive education for all. This targets specifically students from less privileged sectors of society.